EFQM Foundation Training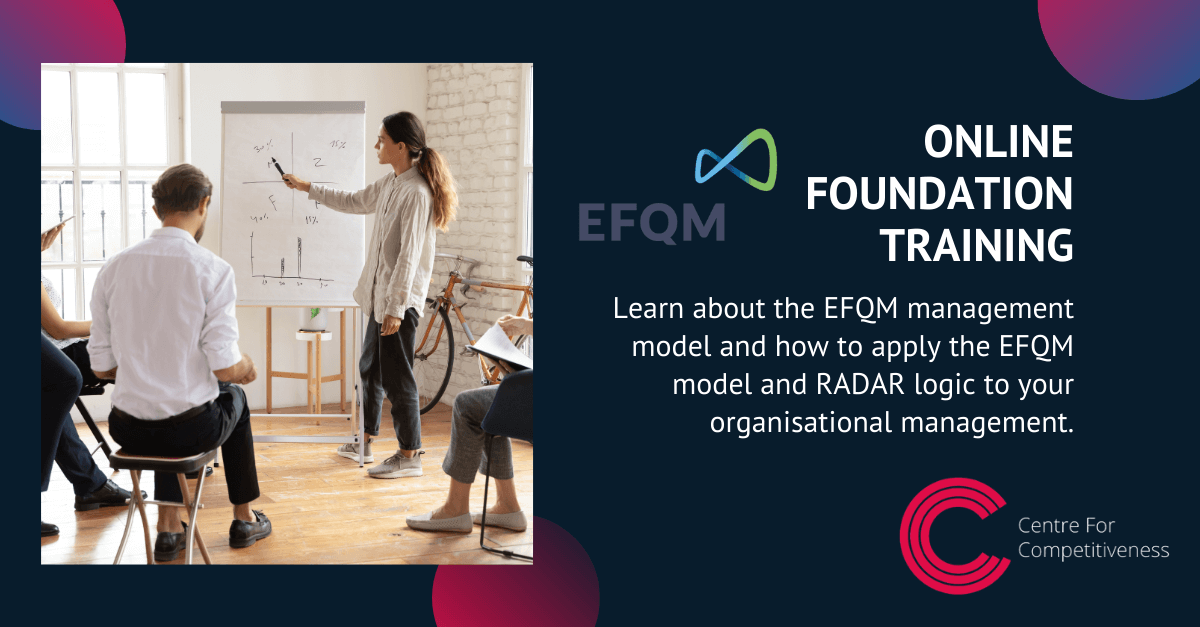 The Centre for Competitiveness is committed to assisting organisations on their journey to excellence. Since 1994 it has been the National Partner Organisation (NPO) in N. Ireland for EFQM and in 2012 became the EFQM Partner for Ireland. As such, CforC is solely responsible for the provision of licensed training against the model.
The New EFQM Model was launched at the EFQM Forum in October 2019 and, as EFQM's country partner for Ireland, CforC is providing Foundation Training on the new model.
Whilst this training is effective as a stand-alone course, it is also the starting point for all EFQM qualification routes.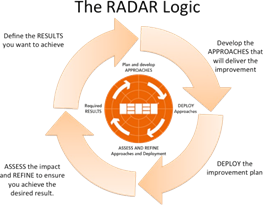 Who should attend?
This course is suitable for anyone who wants to understand the new EFQM Model and how it can be used to make their organisation more effective.
It provides a good overview for consultants who want to add the Model/RADAR to their portfolio of products and services.
It is also a pre-requisite for anyone considering one of the EFQM qualification routes as a way of progressing their management development and career.
Benefits of the course
By the end of the course, participants will be able to:
explain how the EFQM Model could benefit their organisation and how it could be used to overcome current and future challenges
explain how the Model is structured and how the different elements apply to their organisation
apply RADAR, the diagnostic and assessment tool, to identify strengths and areas for improvement
conduct a high-level health check of their organisation
The training comprises 8 modules;
Module 1 The Changing World
Module 2 The Organisation's Ecosystem
Module 3 The Value of a Model
Module 4 The EFQM Model
Module 5 RADAR
Module 6 Using the EFQM Model and RADAR
Module 7 The EFQM's Digital Platform
Module 8 Next Steps
Delivery
The course is delivered through a virtual trainer led live class or can be delivered in-house
Cost
£450 + VAT which includes the training course, the EFQM Model e-book and your EFQM Foundation Certificate.
We are happy to discuss our EFQM Training in the context of your own business needs, so please contact us via email at compete@cforc.org or phone +44 (0)28 9073 7950 or our Dublin office +353 8 7224 2575 for more information.